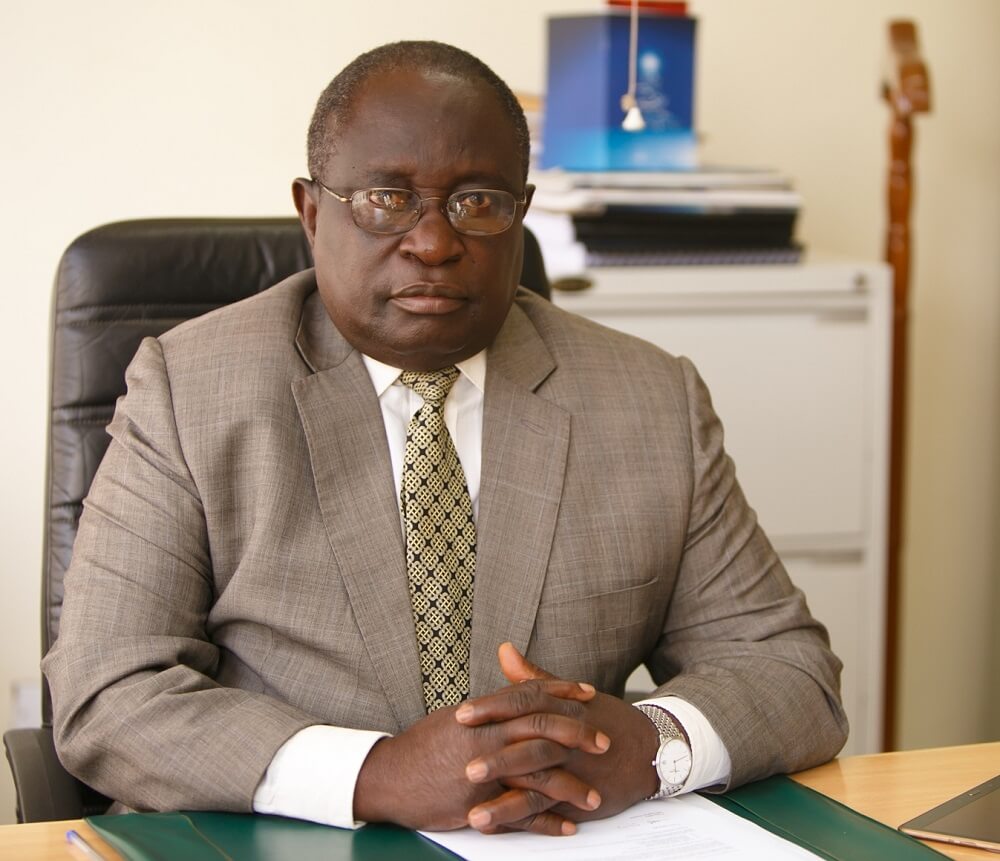 Dear Stakeholders and Employees,
Celebrating 50 Years of Excellence: Reflecting on Our Journey, Embracing Our Future!
I am thrilled to announce that next year – 2024, Kagga & Partners will be commemorating a remarkable milestone – our 50th Anniversary. This occasion fills us with immense pride and gratitude for the incredible journey we have embarked upon together. It is a testament to the unwavering dedication, talent, and resilience of our stakeholders and employees who have shaped our company's success over the years.
As we reflect on the past five decades, we can trace our humble beginnings, ambitious aspirations, and the numerous challenges we have overcome. Each milestone achieved, every project delivered, and all the lives impacted are a testament to the unwavering commitment and expertise that define Kagga & Partners. Our journey has been one of growth, innovation, and forging enduring partnerships.
To mark this historic event, we are excited to announce a year-long celebration that will provide us with a unique opportunity to express our deepest gratitude to each and every stakeholder who has contributed to our success. It is a time to acknowledge the unwavering support of our valued clients, the dedication of our employees, the trust of our partners, and the confidence of our shareholders.
Throughout the year, we will organize a series of events and initiatives designed to honor our past achievements, embrace our present accomplishments, and chart a course for a prosperous future. Our celebrations will include a grand anniversary event, engaging client appreciation activities, employee recognition programs, community outreach projects, and thought leadership initiatives. We will also launch a comprehensive digital campaign to share our journey, milestones, and success stories with the world.
I encourage each and every one of you to actively participate in our anniversary celebrations. Let us come together as a united team, sharing our experiences, insights, and memories, as we celebrate the remarkable legacy we have built. It is your collective passion, expertise, and relentless pursuit of excellence that have brought us to this momentous milestone.
Our 50th anniversary is not just a time for celebration; it is an opportunity for us to reaffirm our commitment to our core values, embrace innovation, and envision a future of continued success. Let us leverage this milestone to propel us forward, inspiring us to reach even greater heights and leave an indelible mark in our industry.
I extend my heartfelt appreciation to each of you for your unwavering dedication, loyalty, and contributions to Kagga & Partners. Together, we have shaped our company into the industry leader it is today. Our journey continues, and with your continued support, I have no doubt that our future will be filled with extraordinary accomplishments.
I look forward to celebrating our 50th anniversary with you all and to the exciting opportunities that lie ahead. Let us stand united, filled with pride and enthusiasm, as we embark on this momentous journey together.
Thank you, once again, for being an integral part of our success.
Warm Regards,
Eng. Abdu Kagga, Chairman
Kagga & Partners